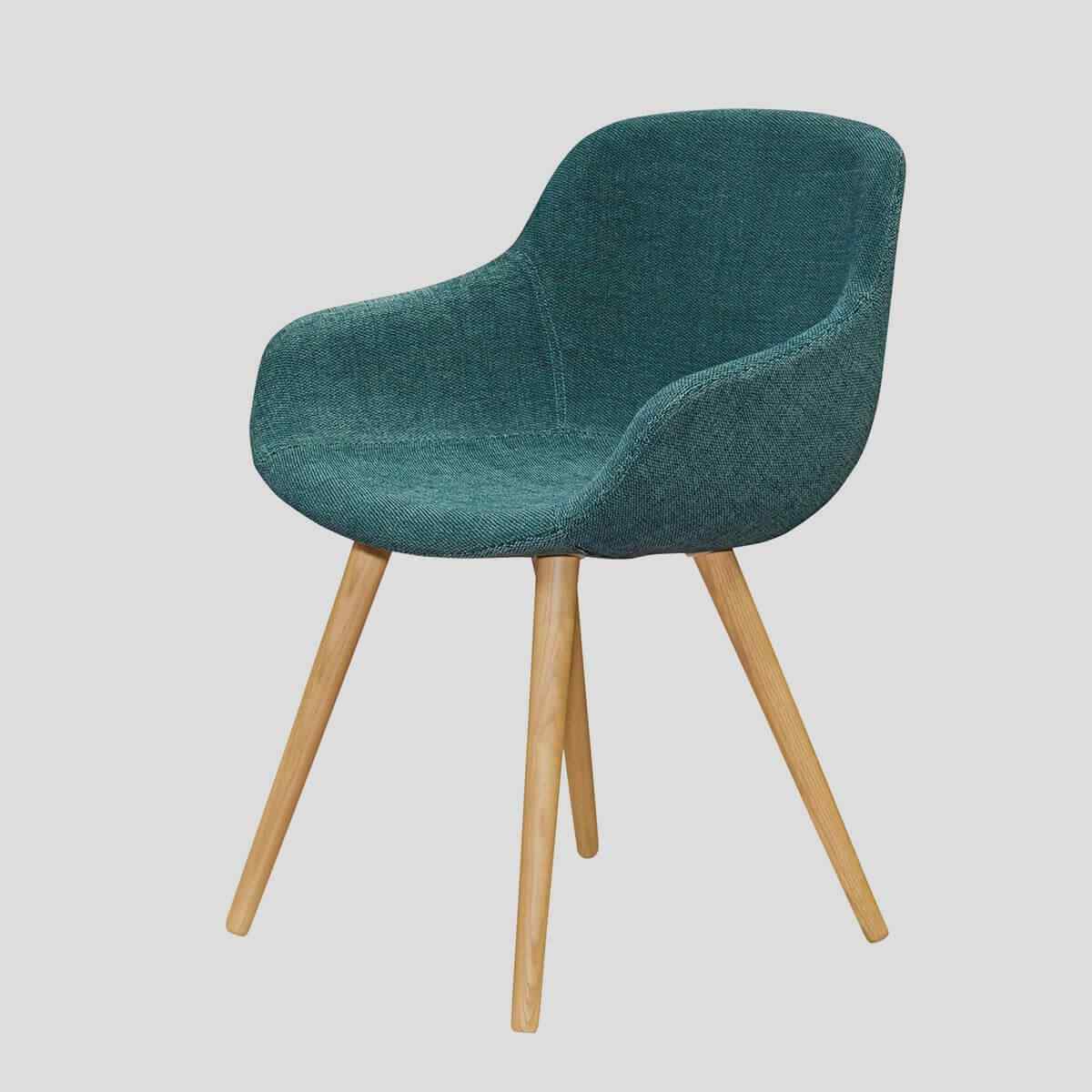 Any confined space without the addition of necessary furniture is a waste. At Interior Designs Studio, we spend our time, creativity, and effort to design flawless furniture. Look at this masterpiece furniture that demonstrates amazing clean lines, ravishing upholstery, and comfortable seating. The modern-day furniture that Interior Designs Studio has in stock will be suitable for every corner of your home or office. The bold hue on the chair makes it a statement piece which means it can be an elegant piece for your home office, dining table, bedroom, or thinking space.
Specialized specifications:
Sturdy construction
The stylish, sleek design is a must own
Robust in nature
Trending choice of shade
Less is more: this chair is a masterpiece in itself
Everything about this chair is fascinating. From being a part of major interior design residential projects to fitting perfectly well into commercial spaces – this chair (basically wood and cloth) is the answer to every woe. Our highly talented designers have spent hours designing an effortlessly elegant piece that speaks for itself. Contemporary modern style design of the furniture is what the most attractive part of this chair truly is. At restaurants, cafeterias, and obviously at home. Though, it might seem quite impossible to find signature pieces of furniture to suit the décor of your home or office – trust us when we tell you this chair will not let you down. Chairs are meant to project comfort and bring to life your sense of style. But, do all chairs do that? Why waste your time fiddling over below the average designs when you know what will look outstanding in your house?
The comfortable elegance that should be present in a house can easily be brought about by simplicity. The stylishly shaped chairs deserve a home. Do you think you will be able to give that?
Material:

Wood, Cloth

Year:

2015

Service:

Design, Production