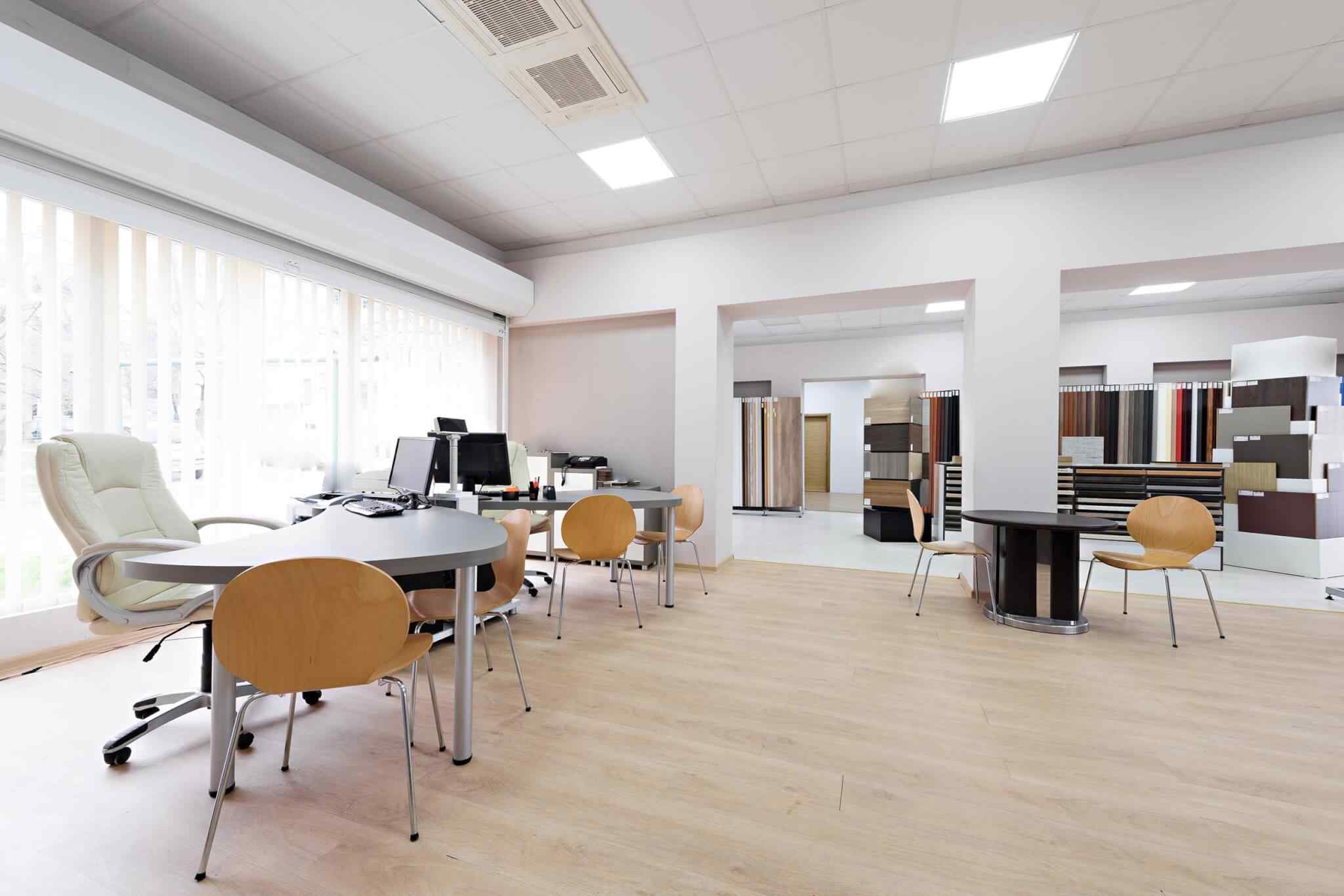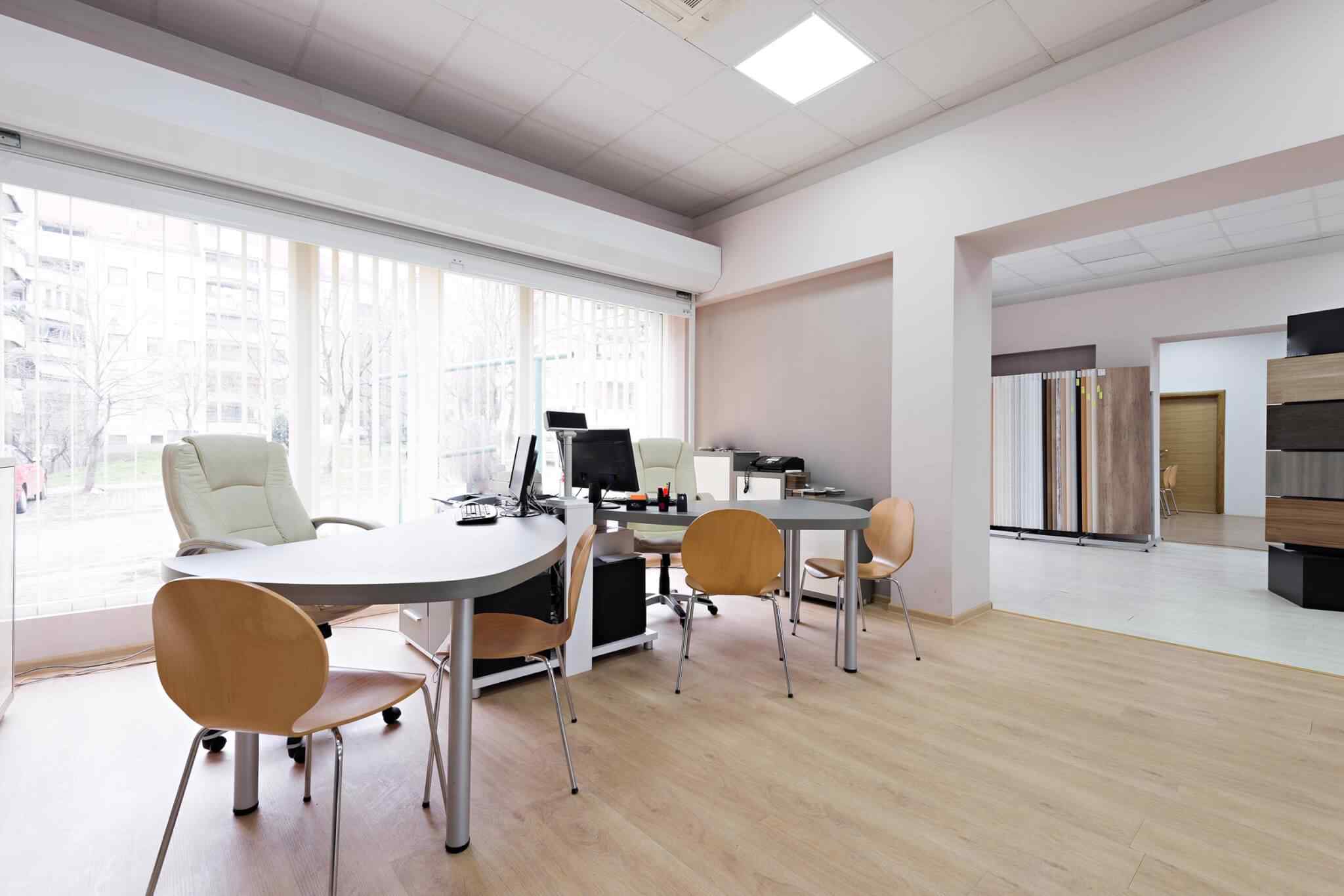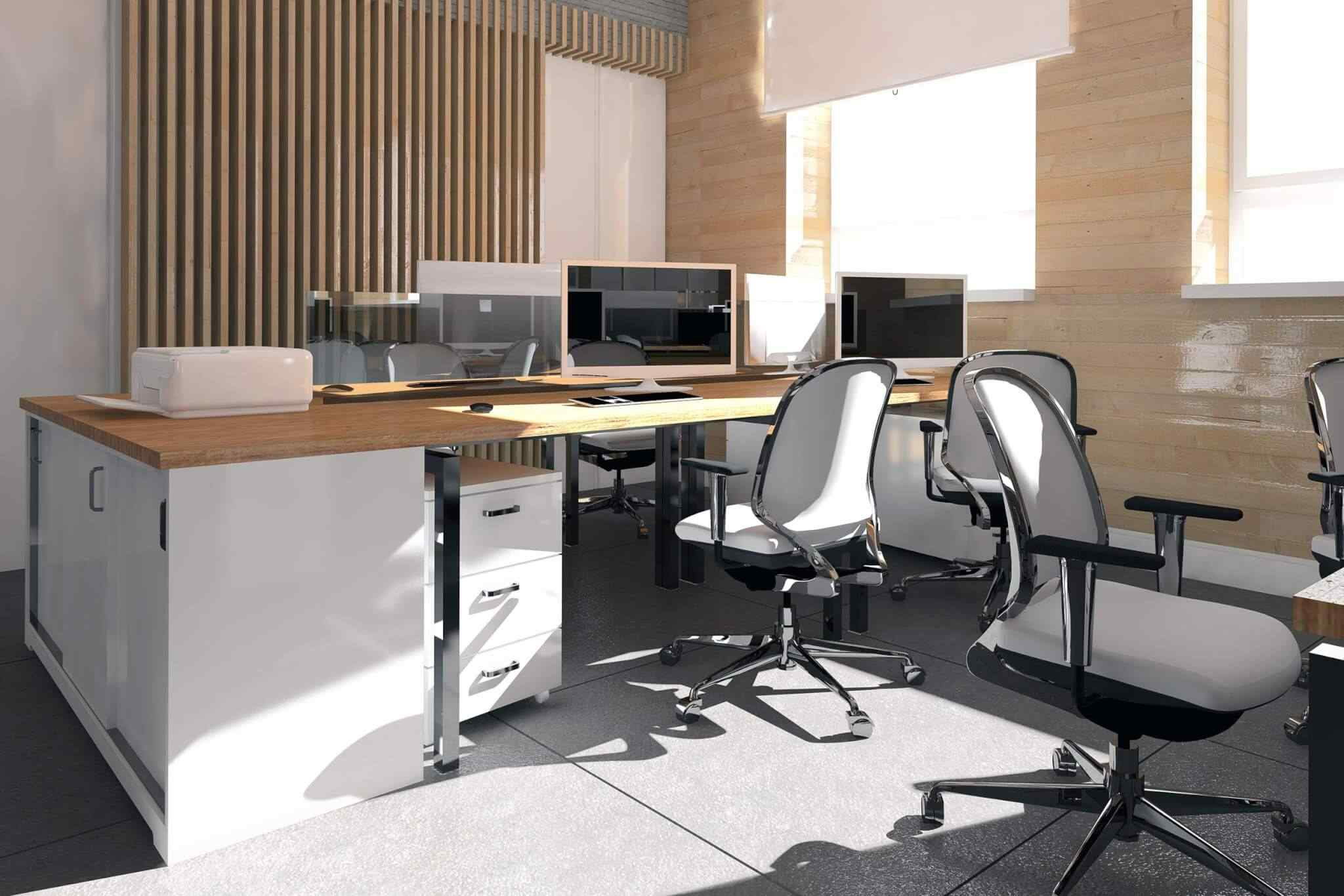 A manager office always has stacks of papers and files. Still, there is a need of keeping everything organized. The perfect settings enable the manager to concentrate more on the office works. At Interior Designs Studio, we have designed the interiors of one of the manager offices in Hyderabad. With the best techniques and skills, we have designed every part of the manager office.
We have focused on the office room layout, and then, our designers have started their work. Our design has not affected the corporate culture in any way. It was one of the most remarkable interior design commercial projects, and our designers have achieved high success with the real effort.
Placing the chairs and office table
As it is an office room for the manager, we have installed a big table. It works as a double-sided desk, and two persons can easily use the table. We have not added different types of furniture, as we think of leaving some space in the room. The manager and other employees of the office would not face issue to move through the room.
In adjacent to the table, we have placed swivel chair with ergonomic design. On the other side of this table, there are two standard leather chairs.
Cabinets for securing the manager's documents
Although we have placed only one table, we have paid much attention to the storage system. We know that the manager needs to store various files and papers. Thus, our designer has chosen to cabinets with secured and advanced locking system. We have also added shelves at the corner of the room. To separate the manager office room from other rooms, we have installed a low partition wall.
The overall ambiance becomes much inspiring to any manager and office owner.
Location:

Hyderabad

Year:

2018

Style:

Business modern

Service:

Design, Production

Space type:

Financial

Status:

Completed in 2018