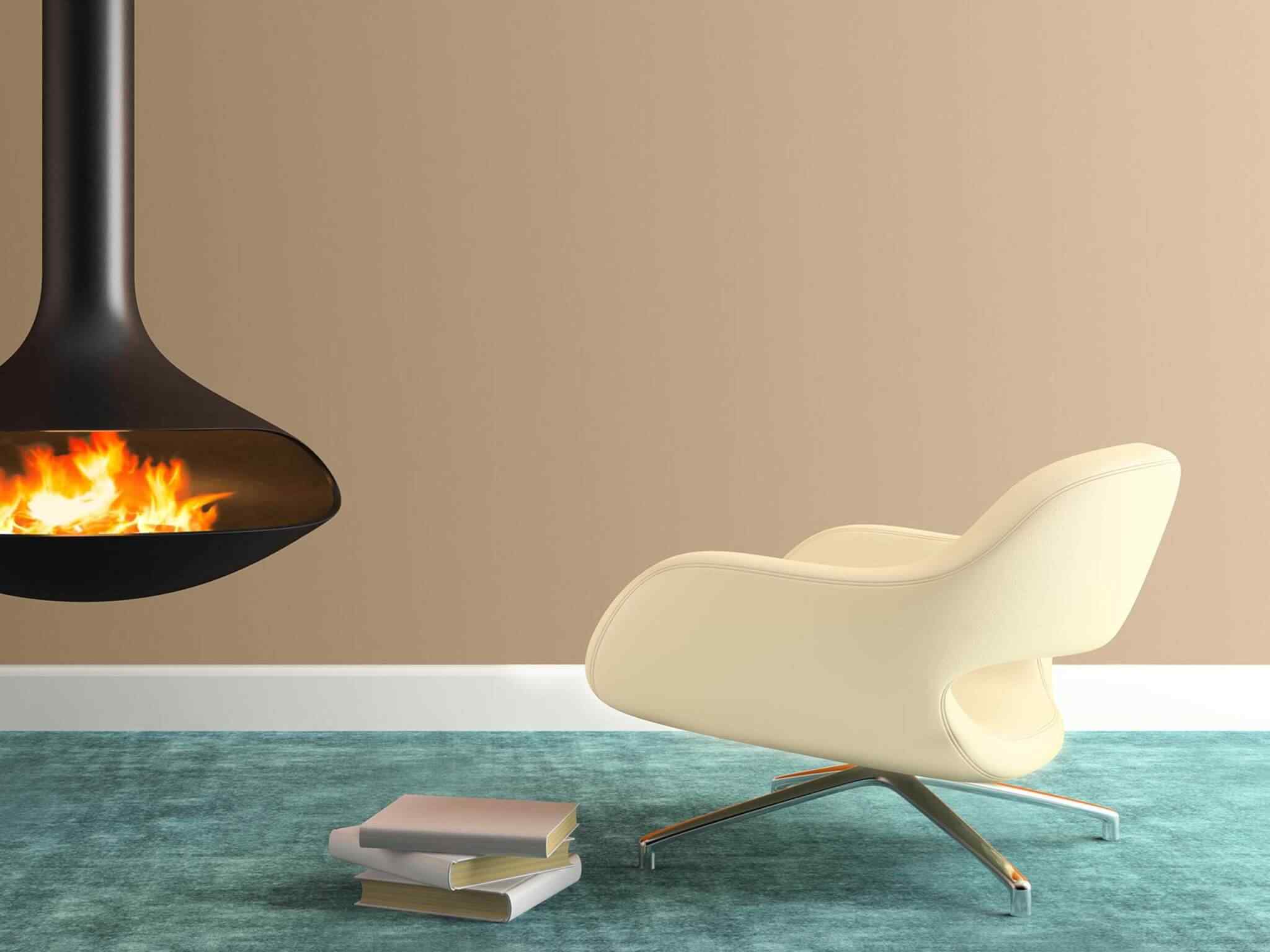 A room with a fireplace makes us feel cozy during the winter season. Whether it is a modern apartment, farmhouse or conventional house, fireplace is very common. However, a fireplace not only gives us comfort but also adds a beauty to the room. Mostly, the homeowners choose their living room to install their elegant fireplace mantel. At Interior Designs Studio, we have worked for clients in Bangalore to design the living room with fireplace and the quality furniture. With the right placement of every architectural element, we have increased the aesthetics of our clients' room. We have a high sense of sophistication, and that's why we have found it easy to decorate the room.
Superb fireplace in the living room
We have installed the hearth at the central part of the room. What's more, our designers have placed beautiful mosaic tiles, surrounding the fireplace. Their mosaic patterns have transformed the look of the solid neutral space, present around the fireplace. These tiles have also a Mediterranean flair, and in this way, we have added charm to the tired and boring fireplace.
Seating arrangements to encourage conversation
Furniture arrangement around the hearth is one of the most important factors to get the utmost comfort. Our team has been highly considerate in providing the clients with the perfect seating solutions. We have maintained the right gap between the chairs. In fact, our chair positioning has promoted the intimate conversation. Our designers have also placed the corner shelves and tables at the convenient location.
The space, available in the living room of our client, is not much big. Still, we have also chosen the beautiful space-saving furniture. Our overall arrangements of the furnishings and hearth have made the room look spacious.
Thus, we have taken the systematic steps for one of the apartment interior design projects in Bangalore.
Material:

Leather, Wood

Year:

2014

Service:

Design, Production